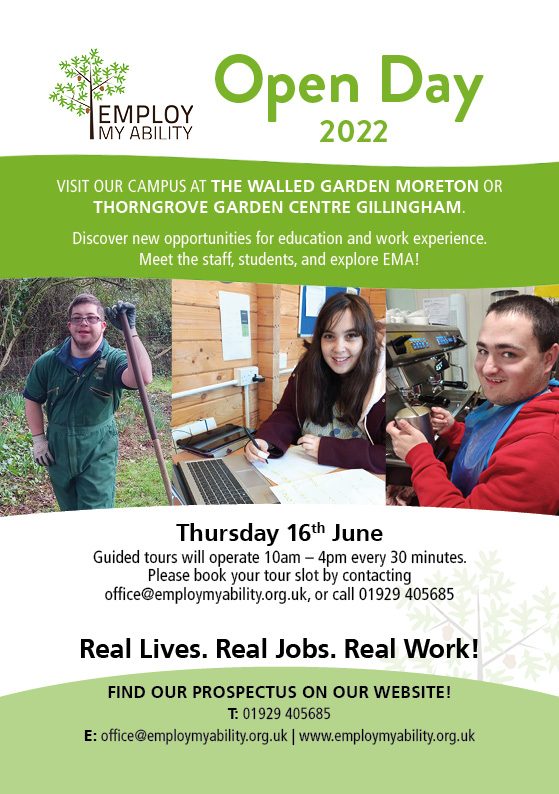 Our final Open Day of this academic year takes place on Thursday 16th June and we'd love for you to attend and get a first hand look at our Moreton & Gillingham campus to see what EMA has to offer for young people with special educational needs and disabilities.
Contact us to book your guided tour.
Email: office@employmyability.org.uk
Call: 01929 405685
We look forward to seeing you!