Employ My Ability is committed to enabling and encouraging all students to explore and experience different vocational and academic areas ensuring they have the tools to make meaningful decisions about their future career pathways. Employ My Ability recognises that Careers Education, Information, Advice and Guidance is crucial for our student's success and are committed to embedding the 8 Gatsby Benchmarks across the curriculum.

The eight Gatsby benchmarks of Good Career Guidance (©Gatsby.org.uk)
A stable careers programme
Learning from career and labour market information
Addressing the needs of each pupil
Linking curriculum learning to careers
Encounters with employers and employees
Experiences of workplaces
Encounters with further and higher education
Personal guidance
Comparison Evaluation Using Compass Career Benchmark Tool.
Compass evaluates a school or college's careers provisions against the eight benchmarks of best practice – known as the Gatsby Benchmarks.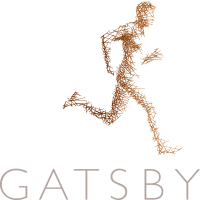 EMA use the mainstream college assessment as it is more challenging to achieve 100% on the 8 measures. The evaluation is a positive way of measuring the work undertaken and enables us to identify target areas where key actions can be implemented ensuring we continue aiming for 100% success in all 8 areas of Careers education enabling and supporting students to positively progress.

Employ My Ability have a designated Careers Lead who is a member of the Senior Management Team. The lead, working in collaboration with colleagues, will set the strategic direction, design and deliver the careers program, oversee and monitor policy implementation, whilst working with external Careers IAG professionals and partners to ensure all students have access to a careers programme differentiated to meet their need. EMA retains the services of an independent consultancy that delivers Level 6 CEIAG support and services to both our students and staff.
Discover more info relating to careers and information for employers by using the careers drop down menu above.