Another successful litter pick in Dorchester!
Moreton Students Anna and Maisie did an amazing job this morning. Members of the public were praising them for their hard work and they both remained focused on the task at hand. They walked around the town and then through the walkways to find the rubbish, doing what they can to help make the community spaces a little tidier.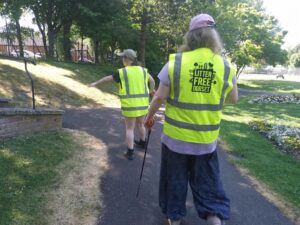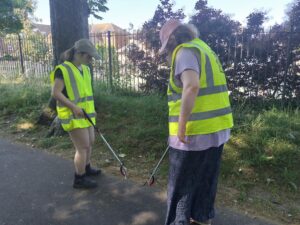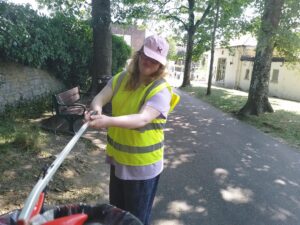 Day Service Users in Gillingham also got involved with the clean ups. Feeling a sense of pride and connection to the wider community is such a brilliant confidence boost for our students and service users, and experiences like this are a great way to support their development. Well done everyone!