Spring approaches in 2023, and our relationships with employers across Dorset continues to grow as we seek new opportunities and environments for our students to complete their work experience placements. It's a hugely beneficial programme which allows them to not only grow confidence and meet new people, it also means they can apply skills they've learnt on campus at EMA in an external setting.
One of our longer-term collaborators is Dorset based community project Seed2Plate, which began life as an Inspire Dorset team challenge with aims to repurpose plots of land, growing fresh fruit and vegetables to support the local community to help combat food poverty, provide volunteers, and work placement opportunities, along with training and qualifications in horticulture for people of all ages and abilities.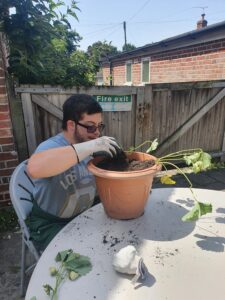 Access to freshly grown produce is an essential part of staying fit and healthy along with spending time outdoors in the fresh air. The Seed2Plate project covers both of these requirements by providing free fresh fruit and vegetables to local lower-income families and enabling participants to spend time outside, meeting members of their local community whilst building on their current skills and learning new ones.
We've had many students completing work experience with Seed2Plate over the last couple of years and it's been absolutely fantastic to see them get involved and do so well. Some of the jobs and skills the students have been learning during their time there:
Carpentry skills, sawing and helping to make raised beds
Taking cuttings, sowing seeds.
Extending times between breaks, learning how to conduct themselves in a professional working in a work environment
Growing and harvesting, learning how to cook /add the fresh produce to family meals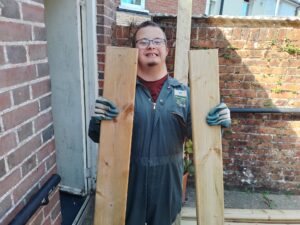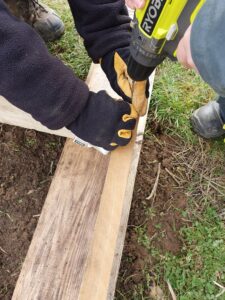 Enterprise Co-Ordinator, Lydia Harvey provided some insight on the relationship with EMA and the students they've worked with, and what they've brough to the project!
"Our overall experience with the students from EMA has been really good, they seem keen to learn and once they find something they really enjoy, there's no stopping them. Some highlights include Alex finding his passion for carpentry, and the excitement of putting together the table top for the raised bed. Sam learning to grow and try the new food on his Friday pizza. Sam not wanting to speak to anyone else other than support worker when first starting, but then by the end singing Bournemouth football songs and chatting non stop!
"Taryn also joining the green team garden maintenance after work experience at Weymouth plot and our first group of students working with us at new site in Dorchester. Learning enterprise and gardening skills in an outdoor environment. Taking their ideas and embedding them into the project."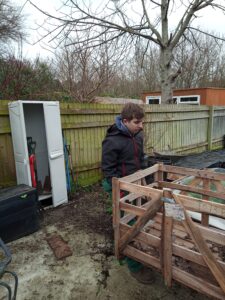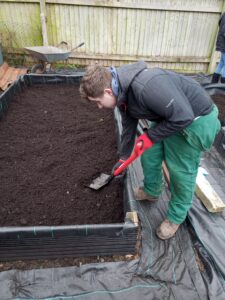 "The communication and coordination has been great with EMA. Simon has shown us around the sites so we can see the work first hand that they do with the students. The support workers get involved with anything that we are doing at the session, including building beds and gardening"
 Projects like Seed2Plate help young people develop confidence and skills, learn about behaviour in a work setting. Interact with people they wouldn't normally interact with, intergenerational skill sharing. Taking the first steps towards independence/work experience in a safe, supportive and enjoyable environment."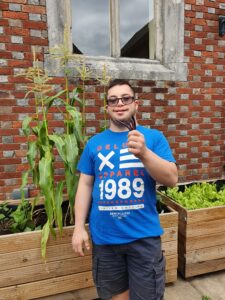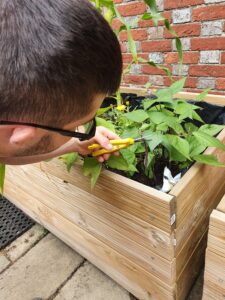 Feedback such as this from an employer is not just hugely rewarding for the students, but for all of us at EMA. Seeing them contribute during a work experience placement in such meaningful ways to a brilliant project is a testament to their hard work and drive to succeed beyond their time at college and we know they'll continue to do well. This is of course, wouldn't be possible without the support and collaboration with the team at Seed2Plate, and we thank for them giving our students the opportunities.
Students also recently started some new work with Seed2Plate at their plot located at Kingston Lacy. We'll bring you some updates on how it's going there very soon!
If you're a Dorset based employer and would be interested in working with us, please do get in touch.