We love a student success story!
It's been such a brilliant year for Aaron. Not only did he pass his driving test and graduate from EMA this past summer, he's now found himself a full-time job!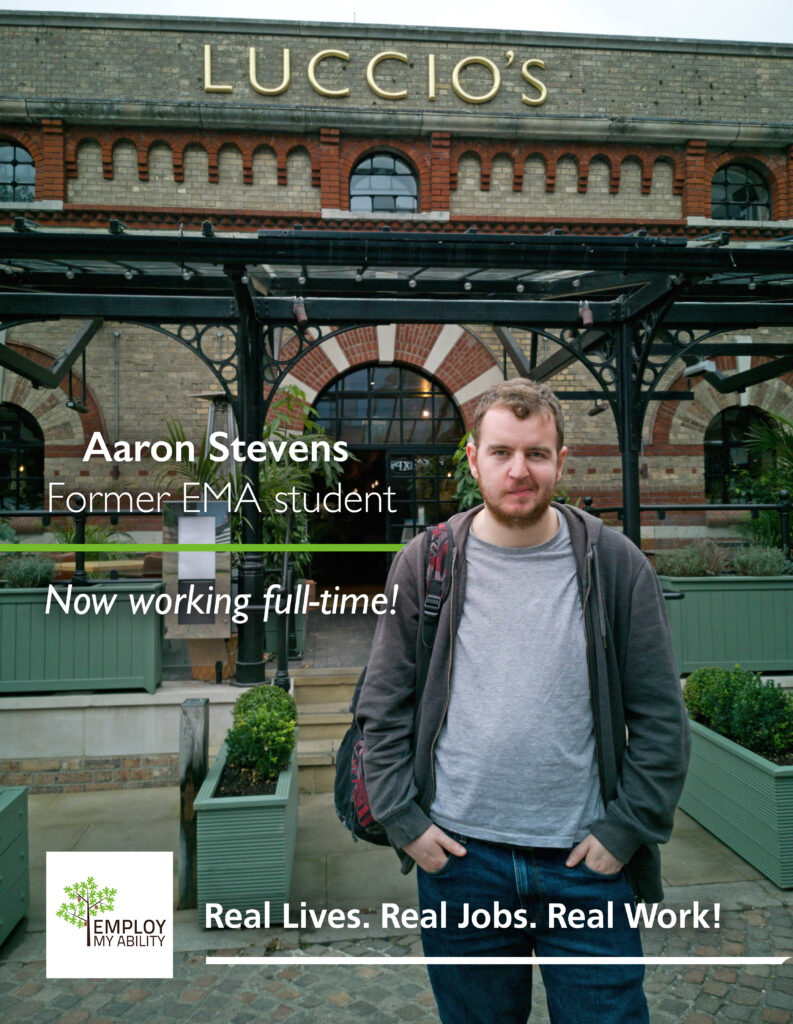 Aaron has been working at Luccio's restaurant in Dorchester as a Chef de Partie for just over a month since leaving Employ My Ability and says that he is really enjoying his work. He finds it challenging and busy but this has also been motivating him to do his best.
He's able to utilise so much of the skills and experience he learnt during his time at EMA, not just food-prep from being in the café, but being able to apply his excellently developed confidence and communication too.
He's received his first pay, which makes all the work worthwhile, and is taking pride in his new found independence. Aaron says although he finds the shifts a little challenging, he accepts that it's all part of being a chef. He is happy to be part of the team at Luccio's and is looking forward to learning new skills and continuing to settle into his full time role there. He wanted to pass on all his well wishes to everyone at EMA, and promises to come back and visit.
Great stuff, Aaron. To see you doing so well makes us all incredibly proud.