The Nkhoma Hospital Solar Project has officially been launched and what a fantastic launch party we had at The Walled Garden, raising just over £3,500 to kick start the project.
Working in partnership with us, Positive Steps Charity are looking to raise £100,000 to provide solar powered electricity to Nkhoma Hospital, Malawi. As many of you will know Positive Steps Charity have been supporting the hospital since 2011. The solar project will result in Nkhoma Hospital being able to double the amount of essential operations and lifesaving activities that are carried out and will make an outstanding impact within the hospital and the Nkhoma community for many years to come.
Daniel Chimutu, Medical Doctor at Nkhoma Hospital commented "Let me wish you well for the Nkhoma Hospital solar project you have embarked. It's my prayer and hope that you will achieve your goal and make Nkhoma Hospital be in light again and all services will run again without power interruptions".
Over 120 guests joined us at the 'Nkhoma Hospital Solar Project' launch event, being entertained by The Bridport Big Band, plus, two nationally acclaimed comedians, Jo Coffey and Andrew White.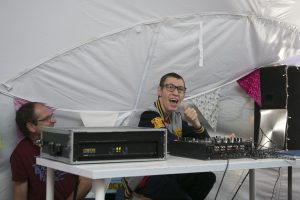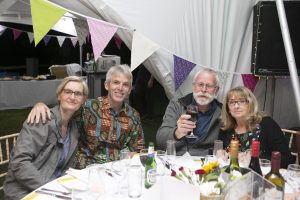 We would like to take this opportunity to say thank you to everyone who joined us and has supported the project so far.
Also, a very special thank you to all of the local businesses who came together to support the project by donating towards the silent auction which raised over £2,000 alone; Health & Beauty Express, The Spa at Summer Lodge Hotel, Jurassic Jet Ski Tours, Weymouth Bay Rib Charter, Heritage Automotive, Amelia Rose Bespoke Beauty, Morrish & Banham Wine Merchant, Nostara, Alice May, Stems Florist, Bliss Food Co., The Highbrow Clinic Aesthetics, Margo and Mya, BlueLoop, Gill Donnell Smith, The New Inn, Boutique in a Bus, Plaza Cinema, Fordington Gin, Belle Modelle, Ducks On The Wall, Swanage Railway and The Octagon Theatre.
The Nkhoma Hospital Solar Project is a really exciting initiative and will make a real difference to the way that Nkhoma Hospital is able to operate and, most importantly, it will save lives.
If you would like to find out more about the project or make a donation visit https://positivestepscharity.org/solar-project/.