As EMA continues to grow, we are always looking to develop the services and support that we can offer our young people. A big focus moving into 2023 will be on our Gillingham campus at Thorngrove Garden Centre, and we wanted to give you some detail on what's happening behind the scenes right now, so you can join us in the journey and look forward to seeing positive changes across the site
Independent Living Suite
We are planning to replace an old storage shed with a new purpose-built structure to be used as an Independent Living Skills suite; this will be the base for our Preparation for Adulthood programme.
The space will feature a fully equipped kitchen, shower room, living space and bedroom, which will give our young people a realistic environment in which to learn vital household skills to assist them in their preparation for adulthood. The space will also contain another room which can be used to deliver further teaching and host meetings in.
A similar suite has been developed at our Moreton campus and is proving to be a great success!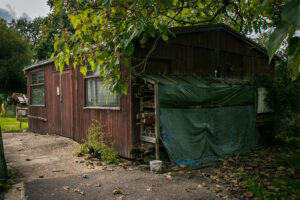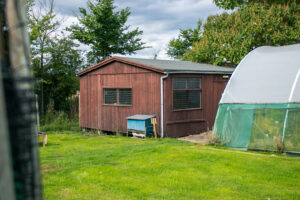 Animals at Gillingham
Part of our vegetable garden is also being repurposed and given a new lease of life…this area will be home to a range of animals we're going to have on site!
Our young people will be able to benefit from completing work experience with the animals and learning the skills to care for them.
The positive impact of being able to interact with animals has been widely proven as beneficial for those who need to build self-esteem and deal with sensory issues, as caring for animals links closely to caring for yourself.
The sense of responsibility in ensuring animals are well cared for, and the rewarding bonds made with them, is something that we have seen have a big positive impact at our Moreton campus, so we look forward to bringing animals to Gillingham very soon!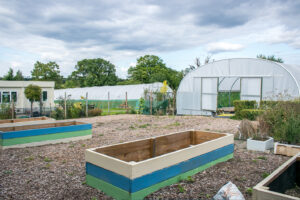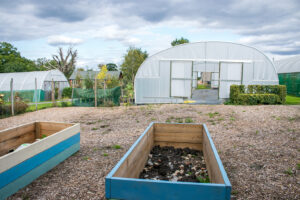 Education Coordinator, Jo Russel had the following to say on the imminent developments:
"Preparing our students for adulthood is such an integral part of what we do here at EMA, the training suite is something we're all very excited about and we look forward to seeing the advantages, and support, it will give our young people.
It will allow our current kitchen area to continue to develop into a bespoke Hospitality training area for students as we continue to grow."
We'll have further details on the development of these spaces, and more coming to the Gillingham campus. We look forward to showing you more very soon!