Employ My Ability is based at The Walled Garden, Moreton: Our unique environment hosts hospitality, horticultural and retail facilities that help students with learning disabilities and Special Educational Needs & Disabilities (SEND) develop vital skills, expertise and confidence. We offer strong vocational qualifications alongside real, hands-on work experience which enables our students to leave us with a clear pathway into employment within the local community.
We also have a second campus based at Thorngrove Garden Centre in Gillingham, Dorset. A fully functioning garden centre with glasshouses and plant nursery (plus café!). With visitors, tourists and regular customers being drawn to both our sites throughout the year, we set high expectations, standards of service and consequential learning is experienced throughout. Students regularly interact with customers and develop essential social and communication skills. Our students complete tasks that are relevant, worthwhile and have real outcomes for the development of their own learning.



Instagram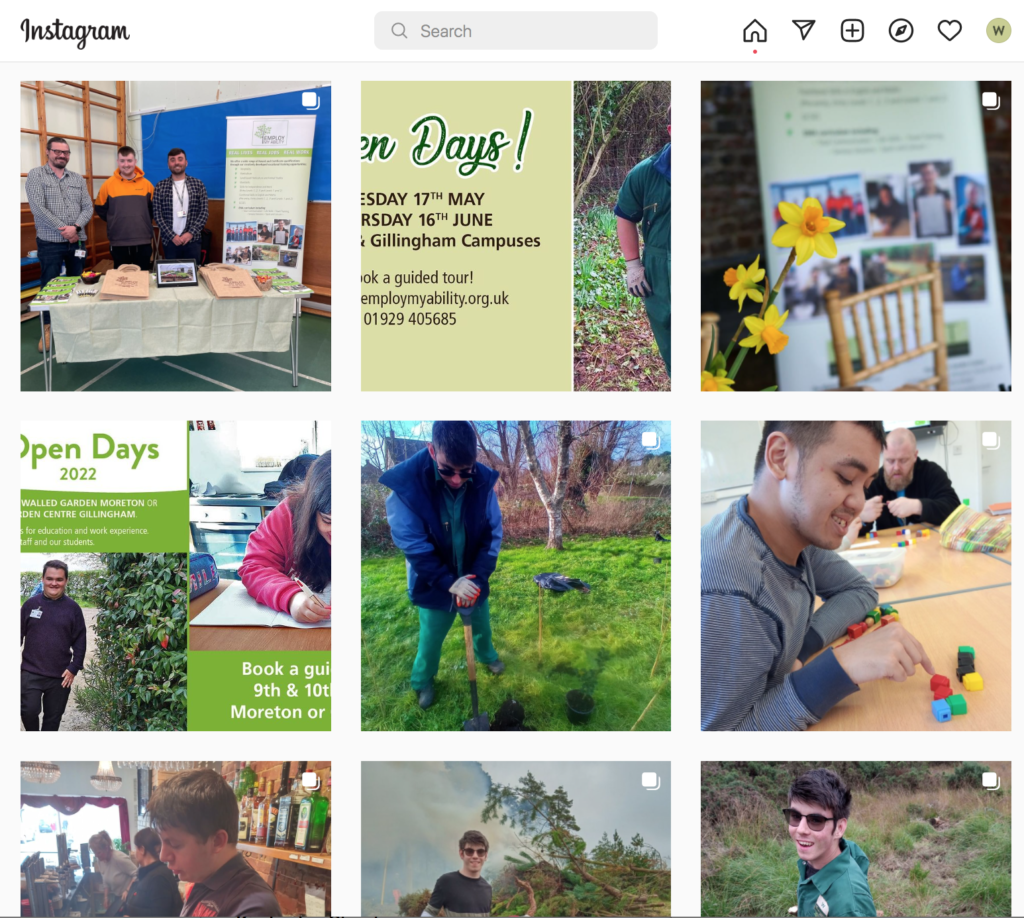 Why choose Employ My Ability?
Real life experiences
Every student will gain valuable on the job training, in a safe and secure environment helping them to build confidence and acquire real life skills, making the transition to the industry world less stressful.
The Walled Garden & Thorngrove Garden Centre
Our exquisite learning paradise is a relaxed and open formal and working walled garden with a Garden Shop and Café open to the public. Thorngrove is a fully functioning Garden Centre with glasshouses, plant nursery and café too! These are a vital part of the Employ My Ability experience, giving extra real life hospitality, horticultural, and retail industry training.
The Dovecote Café & Secret Garden Café
Our Cafes operate on the site of the The Walled Garden and Thorngrove Garden Centre, and are fully functioning businesses open to the public, giving students excellent on the job training that creates industry relevant experiences.
Leisure Activities
Work and school are only part of the experience we provide here at Employ My Ability. Students will spend time learning social skills and interacting with activities situated in our Walled Gardens and excursions out into our local communities.