Our sites at Moreton and Gillingham often receive lovely reviews across Trip Advisor and Google. Remember, these sites are open to the public, with retail and café spaces!
Occasionally though, a review comes through which stops us in our tracks and reminds us about the connection we're making to the community and shows the hard work by our students is being recognised in a big way.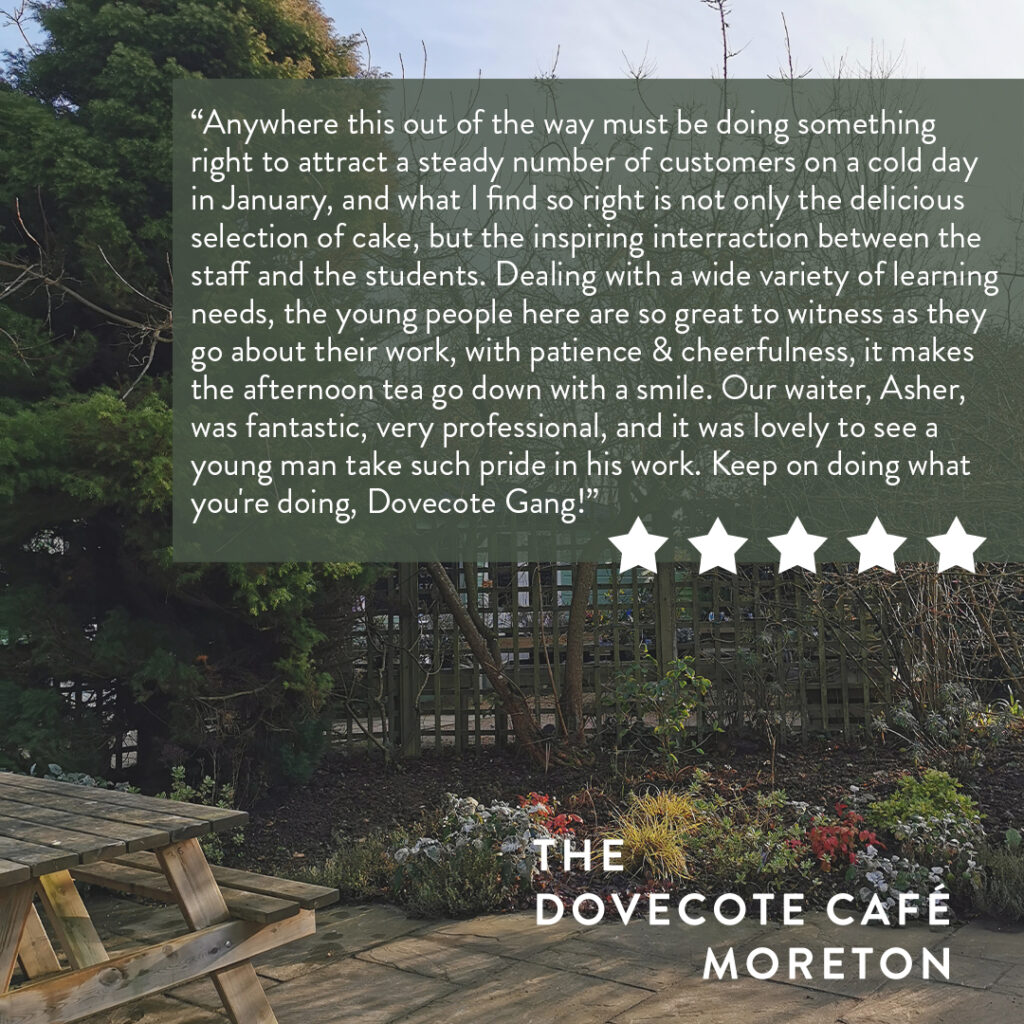 This really did make our day, and we know the student will be so proud to hear this feedback too.