Education continues at EMA🌳
As we remain open during the current national restrictions, our efforts to ensure the safety and continued learning of all students haven't slowed down!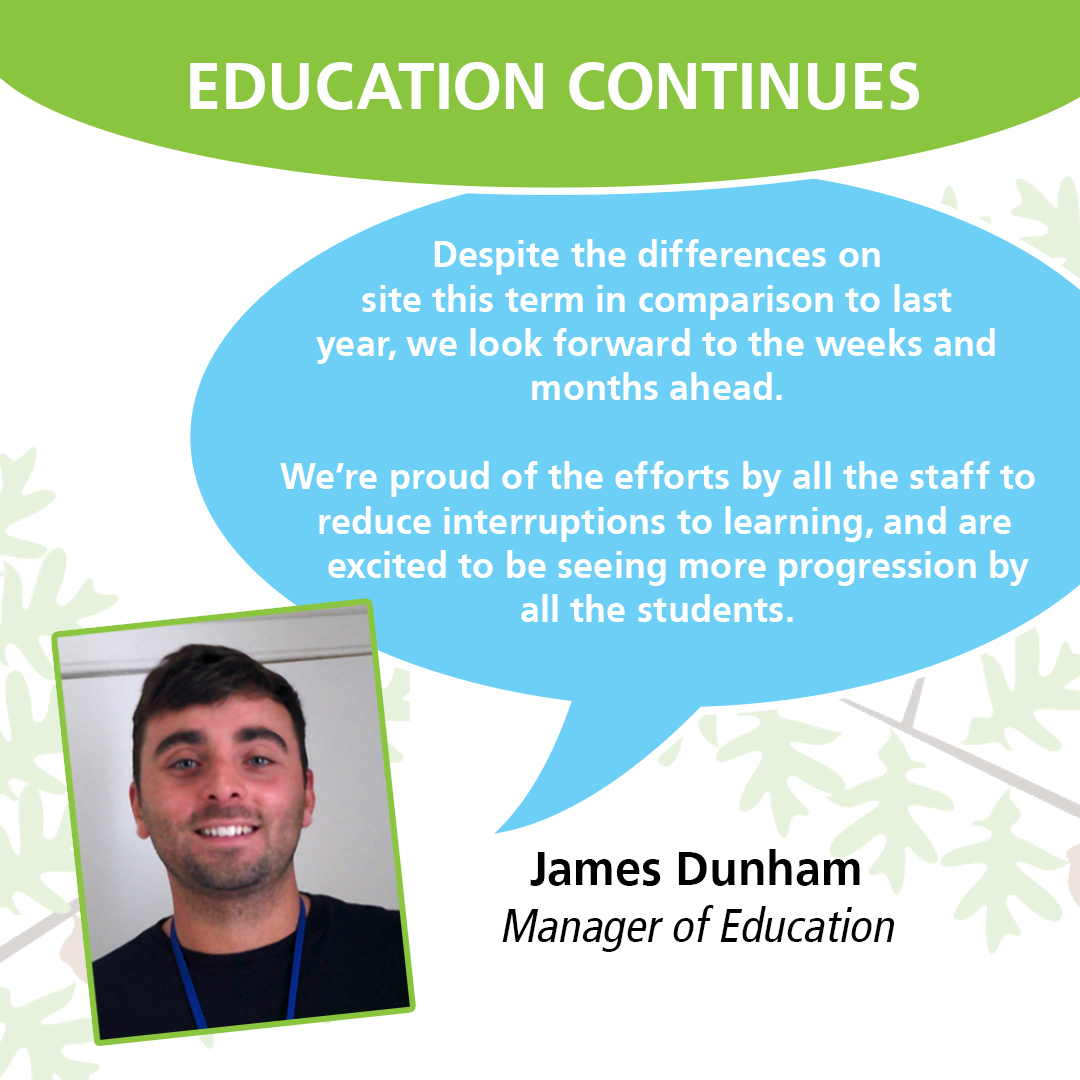 Manager of Education has a message:
"At EMA, we understand these can be difficult times for us all, but I just wanted to reassure everyone we are adhering to all relevant guidelines. The sites are now strictly open for students and staff only, with no members of the general public permitted – including Thorngrove Garden Centre, which although permitted to stay open, we have closed to the public. The café will still be used by the students to learn skills in the real environment for their courses, meaning safe and valuable experience continues!
As always, the site is thoroughly cleaned throughout each day and all students are supported to sanitise their hands and follow procedures accordingly.
Despite the differences on site this term in comparison to last year, we look forward to the weeks and months ahead. We're proud of the efforts by all the staff to reduce interruptions to learning, and are excited to be seeing more progression by all the students."