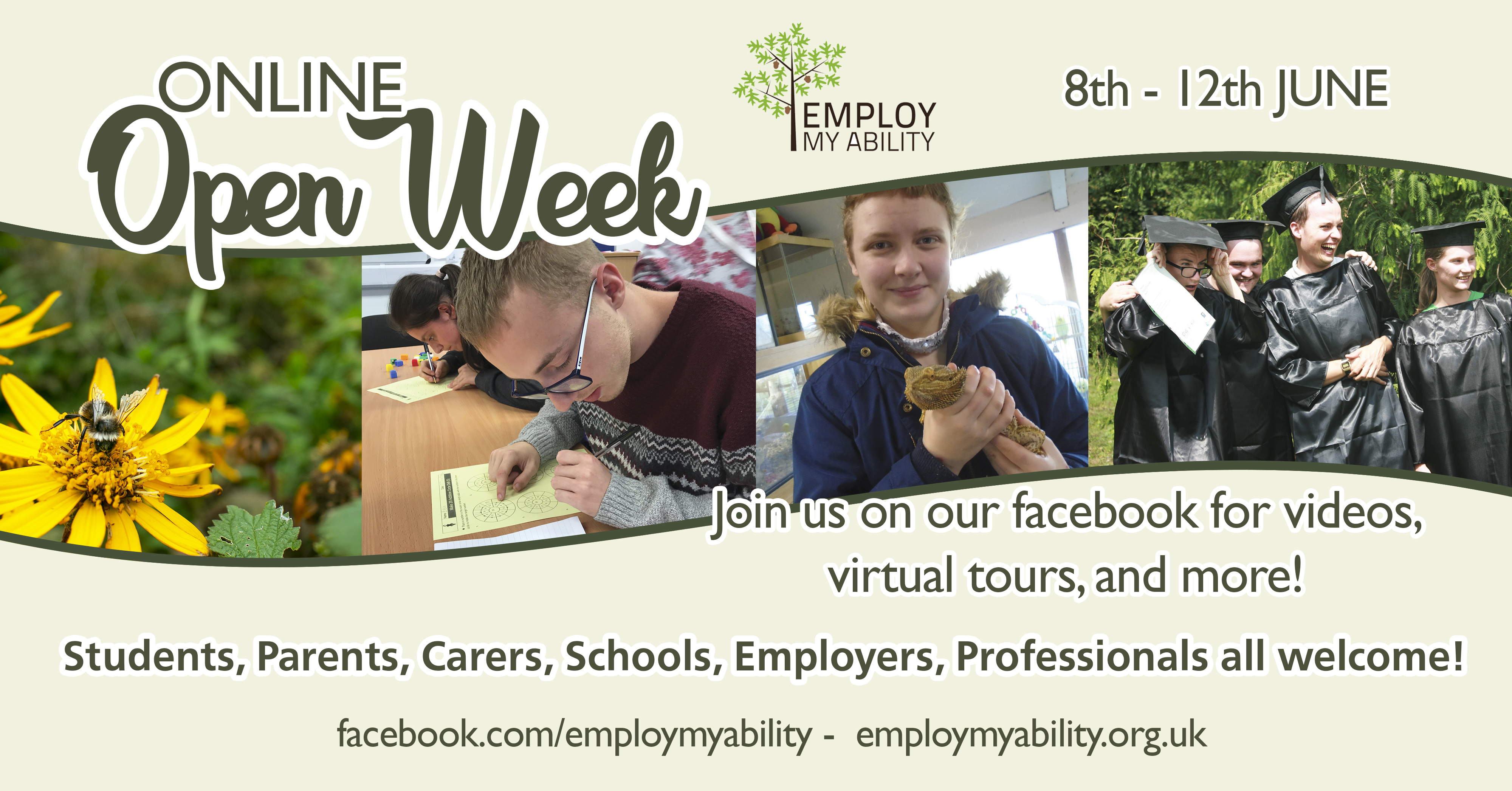 Join us this June for a very special ONLINE open week!
From Monday 8th June our facebook page, we'll be bringing Employ My Ability directly to you, with videos from staff, tours of our locations, and lots of useful information about all the fantastic services we have to offer.
Each day we'll be focusing on a different branch of EMA's tree, allowing you to get an authentic and informative insight into what we do, our values, and how EMA can be the path to employment, building confidence, life skills, and more.
We can't wait to connect with you all, so please join us 8th-12th June, and spread the word!