Felix continues to impress during his first year at EMA. Last week he was tasked with trialling a breakfast dish for work experience. He prepared a sweet potato and onion rosti with spinach and poached egg.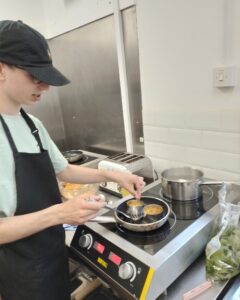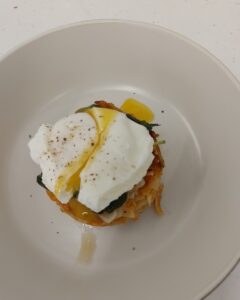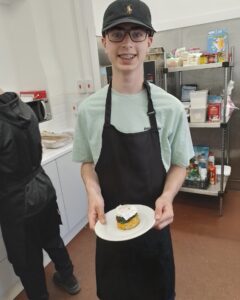 This was not something Felix had not done before, so for him to do so well on his first try was brilliant to see.
Food prep such as this is not only useful in building skills which can be applied to work, it's another way for students to build confidence and their own independence and day to day lives.